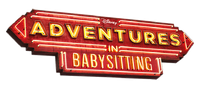 This layout guide explains the way all articles of the Character category should be displayed in terms of sections and their content. Please follow this layout when creating Character pages. This applies to all Character pages.
Characters (Overall Layout)
Jenny Parker

Biographical information

Full Name

Jenny Parker

Nickname(s)

Jenny (by everyone), Jen (by

Lola

)

Gender

Female

Born

1997 (19 years old and 3 months)

Occupations

Babysitter
Student

Resides In

Vancouver, British Columbia, Canada

Physical Description

Hair Color

Blonde

Eye Color

Dark Blue

Personal Information

Family

Unknown

Romances

Friends

Enemies

Likes

Production Information

First Appearance

Portrayed By
"Character name" The character name should go first in bold letters. It should start of a sentence explaning the character and their role in the series. This is were the introduction goes. From there any very important information about the character should be put there. At the top of the page, every character page should have the template:  Infobox character. Fill in as much as possible. See the example to the right.
Personality
A description of the characters personality should be here. Examples of where it is shown in the series can also be added. Ex: Jenny is the perfect inside-the lines, straight-laced girl. Jenny is also overachiever, which Jenny would dress perfectly where she would have perfect hair, makeup, and style.
Biography
Background
Here goes a description of the character's background. Anything about where they grew up, how their past life was, or basically anything that was prior to the show. Example: "Liv Rooney has been acting for a while now. She starred in the show Sing It Loud and she lived in LA for the entire series run. Once it ended she moved back to Wisconsin."
History
This is the section where all of the character's history throughout the series is placed. This section will be broken into paragraphs. It shows the character's progression throughout the series. Whenever an episode airs, we add to the character history. As the series goes on, the history of main character's will have to be separated by season. Ex: "In Twin-A-Rooney, Liv returned home from Wisconsin. She was very excited to be back but right from the start, she and Maddie started off on the wrong when Liv interrupted Maddie when she was talking about her crush, showing her the Sing It Loud season finale instead."
Physical Appearance
The appearance section explains what the character looks like, how they normally dress, what their style is like and how it progresses throughout the series. Ex: "Jenny has long blonde hair which she usually wears in a ponytail, but she would occasionally let her hair loose. She also has dark blue eyes. Jenny wears wears a tan coat, pink shirt and jeans."
Relationships
If there is already a relationship page between two characters, please give a brief explanation about their relationship and then add a link to the relationship page to read more.
Family
The character's family members are listed and their relationships with that family member is explained.
Friends
The character's friends are listed and their relationships with each friend is explained.
Romances
The character's romantic interests are listed and their relationship with each interest in explained.
Enemies
The character's enemies are listed and their relationship with each enemy is explained.
Other
Any of character who does not fit in any other category is listed here and their relationship with the character is explained.
Quotes
Any memorable quotes and trademarks from the character are listed here.
Trivia
Any trivia about the character is listed here.
Appearances
This section is only for recurring and guest characters. This is a list of all of the episodes the characters have appeared in.
Gallery
A link to the character's gallery.
References
This is where the references are listed. Everything on the page that cannot be verified without a citation (history, background, trivia mostly) should be given a reference. In this section all that needs to be put is this template: Reflist. With that there, all of the references listed on the page will automatically appear.
At the very end of the page the "Characters" template should be there:
Notes
---
Pictures should be scattered about the page to accompany different sections.
If something is in need of a citation, please add a citation.